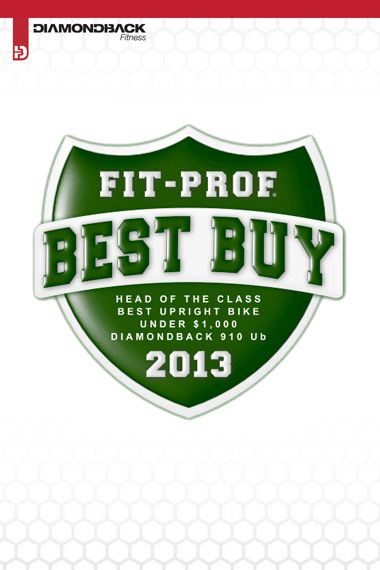 Fitness Professor Recumbent Bike Review 2013:
Diamondback Fitness 910Sr Recumbent Exercise Bike
Aesthetics 7.0
Comfort 7.5
Ease of Use 7.5
Ergonomics 7.5
Motivation 7.5
Quality of Const 6.5
Resistance 6.5
Smoothness 7.0
Versatility 7.5
Warranty 6.0
With their beginnings in the outdoor cycling world, Diamondback has made incredible strides in product development and refinement over the last few years. Improved aesthetics, ergonomics and user friendly features have added up to some of the best products on the market. This includes the 910 Sr. Walk-thru design, adjustable mesh-back seat, 35 programs plus a tilting console with fan and speakers, Apple® docking station and a 3 year warranty! For the 6th straight year, the Diamond Back 910 Sr is the FIT PROF Head of the Class BEST BUY recumbent bike under $1,000.